V-ray Next For 3ds Max 2020 Renderer 3D for Windows
Unleash Your 3D Creativity with V-ray Next for 3ds Max Renderer
In the dynamic world of 3D rendering, staying ahead of the curve is not just an advantage; it's a necessity. Welcome to the realm of V-ray Next for 3ds Max Renderer 3D for Windows, where your creative boundaries are pushed to new heights. This game-changing digital product, available exclusively at www.CheckKeys.com, is your ticket to unlocking the full potential of your 3D design projects. Prepare to be amazed as we delve into the features that make V-ray Next for 3ds Max the ultimate choice for 3D artists and designers.
Lightning-Fast Rendering Speeds: Time is of the essence in the world of 3D design, and V-ray Next for 3ds Max understands this perfectly. With its cutting-edge rendering technology, you'll experience remarkable speed improvements. Your complex scenes will render faster than ever, allowing you to meet tight project deadlines and iterate on your designs with ease.
Exceptional Realism: V-ray Next for 3ds Max Renderer sets the bar for realism in 3D rendering. Its advanced lighting and shading capabilities replicate the behavior of real-world light sources, ensuring that your creations are visually stunning and true to life. Whether you're working on architectural visualizations, product designs, or animated scenes, V-ray Next will bring your visions to life in unparalleled detail.
Adaptive Dome Light: Take control of your lighting like never before with the Adaptive Dome Light feature. This innovative technology automatically adjusts the dome light to fit your scene, providing accurate and beautiful lighting without the need for manual adjustments. Say goodbye to tedious lighting setups and hello to effortless realism.
GPU Rendering Power: Harness the incredible power of your graphics card with V-ray Next for 3ds Max Renderer. GPU rendering accelerates your workflow, allowing you to see immediate results and make rapid iterations. Whether you're rendering a single image or an animation, the speed and efficiency of GPU rendering will revolutionize your creative process.
Denoiser for Clean Renders: Bid farewell to noisy renders with V-ray's Denoiser feature. This intelligent tool automatically removes noise from your images, delivering pristine results even in challenging lighting conditions. Your renders will be cleaner and more polished, saving you valuable time in post-production.
V-ray Frame Buffer: The V-ray Frame Buffer is your ultimate control center for rendering. Monitor and adjust your renders in real-time, fine-tuning every aspect of your scene. From color corrections to light mixing, the Frame Buffer gives you the power to perfect your images without leaving the V-ray environment.
VR-Ready Content Creation: As virtual reality continues to gain momentum, V-ray Next for 3ds Max Renderer ensures you're ready to dive into this immersive world. Create VR-ready content effortlessly, allowing your audience to experience your designs in a whole new dimension.
Easy Material Management: Managing materials can be a daunting task, but not with V-ray Next. Its user-friendly Material Editor streamlines the process, enabling you to create, edit, and apply materials with ease. Achieve the exact look you envision for your projects, whether it's photorealistic textures or abstract, stylized materials.
Seamless Integration: V-ray Next for 3ds Max seamlessly integrates with your existing 3D design workflow. Its compatibility with industry-standard 3D modeling software ensures a smooth transition, so you can start using this powerful tool without a steep learning curve.
Reliable Support and Money-Back Guarantee: At www.CheckKeys.com, we're committed to your satisfaction. When you purchase V-ray Next for 3ds Max Renderer, you not only gain access to this incredible software but also enjoy the peace of mind that comes with our moneypq-back guarantee. We stand behind the authenticity of our product keys, and our 24-hour customer support team is ready to assist you at any time.
Lightning-Fast Email Delivery: Time is money, and we understand the urgency of your projects. That's why we offer lightning-fast email delivery of all orders placed on www.CheckKeys.com. Within 2 to 24 hours of your purchase, you'll receive your product key, allowing you to activate V-ray Next for 3ds Max Renderer and get started on your creative journey immediately.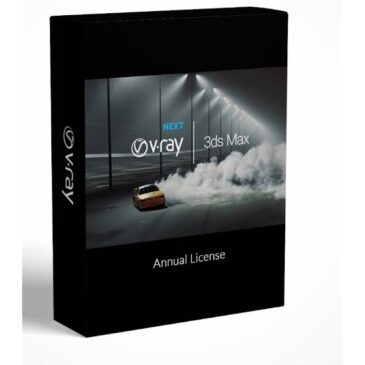 In the ever-evolving world of 3D design, your success depends on the tools at your disposal. V-ray Next for 3ds Max Renderer 3D for Windows isn't just a software; it's a game-changer. With lightning-fast rendering speeds, unparalleled realism, and a host of innovative features, it empowers you to bring your creative visions to life like never before.
Don't miss out on the opportunity to take your 3D projects to the next level. The discount available at www.CheckKeys.com is a limited-time offer, and the clock is ticking. Seize the chance to elevate your 3D rendering game and make your mark in the world of design and visualization.
Remember, at www.CheckKeys.com, we're not just selling a product; we're offering a gateway to limitless creativity. And with our money-back guarantee, genuine product keys, lightning-fast email delivery, and round-the-clock customer support, you can purchase V-ray Next for 3ds Max Renderer with confidence.
But don't wait too long. The world of 3D design never stands still, and neither should you. Act now, and unlock the full potential of your creativity with V-ray Next for 3ds Max Renderer. Your next masterpiece awaits, and it's only a click away.