Avast Premier Antivirus 2023
Avast Premier Antivirus 2023 |1 PC User, 1 Year Activation License Key
In the digital age, safeguarding your online world has never been more critical. Cyber threats lurk around every corner, waiting to pounce on vulnerable systems and exploit security loopholes. Your digital fortress needs to be robust, impenetrable, and constantly vigilant. That's where Avast Premier Antivirus 2023 steps in, offering you the ultimate shield against evolving cyber dangers.
Unveiling Avast Premier Antivirus 2023
Stay Ahead of the Threats
Avast Premier Antivirus 2023 is not just another run-of-the-mill antivirus software. It's a comprehensive, cutting-edge solution designed to anticipate and counteract the most sophisticated digital threats. With a focus on user-friendly interfaces and intuitive controls, Avast Premier Antivirus 2023 ensures that every PC user, from tech aficionados to novices, can navigate its powerful features with ease.
Key Features of Avast Premier Antivirus 2023
Advanced Threat Detection and Prevention: Avast Premier Antivirus 2023 employs state-of-the-art algorithms and machine learning to detect and neutralize threats before they can harm your system. It's like having a personal cyber-security guardian that never sleeps.
Real-time Protection: Instantly shield your PC against malware, ransomware, phishing attempts, and all manner of online hazards. Avast Premier Antivirus 2023 operates silently in the background, ensuring that your digital life remains safe and uninterrupted.
Firewall Fortification: Your digital fortress wouldn't be complete without a robust firewall. Avast Premier Antivirus 2023 includes a powerful firewall to thwart hackers and prevent unauthorized access to your data.
Secure Online Shopping and Banking: Protect your financial transactions from prying eyes with Avast's SafeZone feature. This secure environment ensures that your online shopping and banking activities remain private and secure.
Data Shredder: When you delete files, they aren't always truly gone. Avast Premier Antivirus 2023 includes a Data Shredder tool that permanently erases sensitive files, leaving no trace for potential data thieves.
Webcam Shield: Guard your privacy with Avast's Webcam Shield, which prevents unauthorized access to your webcam. You can now enjoy peace of mind, knowing that no one is secretly watching you through your camera.
Automatic Software Updates: Outdated software is a prime target for cybercriminals. Avast Premier Antivirus 2023 ensures that all your applications are up to date, reducing your vulnerability to attacks.
Email Protection: Your email is a gateway to your personal and professional life. Avast Premier Antivirus 2023 keeps a watchful eye on your inbox, filtering out phishing attempts and malicious attachments.
Password Manager: Stop struggling to remember complex passwords for every website you visit. Avast Premier Antivirus 2023 includes a Password Manager that securely stores your login information and helps you generate strong, unique passwords.
Rescue Disk: In case of a worst-case scenario where your PC is infected beyond repair, Avast Premier Antivirus 2023 offers a Rescue Disk feature. It allows you to create a bootable USB or CD to remove stubborn malware and restore your system to a clean state.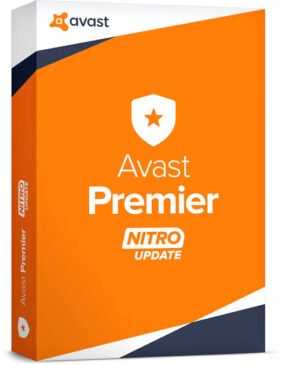 Why Choose Avast Premier Antivirus 2023 from CheckKeys.com?
Urgent Protection Needed!
The digital realm is swarming with threats, and cybercriminals are always on the prowl. The urgency to secure your online world has never been greater. Avast Premier Antivirus 2023 empowers you to take control of your digital safety, offering cutting-edge protection that evolves with the ever-changing threat landscape.
Unbeatable Discounts at CheckKeys.com
At CheckKeys.com, we understand the importance of online security. That's why we offer Avast Premier Antivirus 2023 at an incredible discount. We believe that everyone deserves the highest level of protection without breaking the bank.
Money-Back Guarantee: We stand by the quality of our products. If, for any reason, you're not satisfied with Avast Premier Antivirus 2023, our money-back guarantee ensures that your investment is protected.
Genuine Product Key: When you purchase Avast Premier Antivirus 2023 from CheckKeys.com, you're guaranteed to receive a genuine product key. Say goodbye to counterfeit software and trust in the real deal.
Fast Product Activation: Time is of the essence when it comes to security. Avast Premier Antivirus 2023 activation is quick and hassle-free, allowing you to fortify your defenses without delay.
Swift Email Delivery: Our commitment to your satisfaction extends to the delivery process. Expect your product key to arrive in your inbox swiftly, within a timeframe of 2 to 24 hours. We know you can't wait to start protecting your PC.
24-Hour Customer Support: Got questions? Need assistance? Our 24-hour customer support team is here to help. Whether you encounter an issue with installation or need guidance on using Avast Premier Antivirus 2023, we've got you covered.
Protect Your Digital World with Avast Premier Antivirus 2023
The digital landscape is a vast and treacherous terrain, but you don't have to navigate it alone. Avast Premier Antivirus 2023 is your steadfast companion, your vigilant guardian, and your unwavering protector. It's time to take action, secure your online presence, and experience the peace of mind that only comprehensive digital security can provide.
Act Now, Stay Safe!
Don't wait for the next cyber threat to strike. The time to secure your digital world is now, and CheckKeys.com is your trusted partner in this journey. Grab Avast Premier Antivirus 2023 today and unlock the full potential of ultimate protection. Your online safety is too important to compromise. Trust in Avast Premier Antivirus 2023, trust in CheckKeys.com, and safeguard your digital future.