Avast Pro Antivirus 2023 - 1 PC & 1 Year | Product Key
Avast Pro Antivirus 2023
In the ever-evolving digital landscape, the need for robust antivirus protection cannot be overstated. Your online security is paramount, and the Avast Pro Antivirus 2023 is your ultimate digital shield to safeguard your digital world. At www.CheckKeys.com, we offer this premium antivirus solution at an unbeatable price, but act fast, because this deal won't last long!
Why Avast Pro Antivirus 2023?
As the digital realm becomes more complex, so do the threats lurking within it. From viruses to malware, phishing attempts to ransomware attacks, your PC is constantly under siege. Avast Pro Antivirus 2023 is your guardian angel in the digital world, and here's why you should grab it now:
Cutting-Edge Virus Protection: Avast Pro Antivirus 2023 boasts state-of-the-art virus protection that continuously evolves to stay one step ahead of cybercriminals. With real-time scanning and threat detection, it identifies and eliminates malware before it can wreak havoc on your PC. Keep your personal data, documents, and photos safe from harm.
Advanced Firewall: Your online journey is filled with hazards, but with Avast Pro Antivirus 2023's advanced firewall, your PC is fortified against malicious intruders. It monitors your internet connection in real-time, blocking suspicious activity and ensuring your online privacy remains intact.
Intelligent Cyber Rapture: Don't fall victim to the newest, yet undiscovered threats. Avast Pro Antivirus 2023's CyberCapture technology automatically sends suspicious files to the Avast Threat Labs for analysis, providing you with an extra layer of protection against zero-day attacks.
SecureDNS: Experience faster and safer internet browsing with Avast Pro Antivirus 2023's SecureDNS. It protects you from fake websites and DNS hijacking, ensuring that you land on legitimate websites and not phishing traps.
Ransomware Shield: Ransomware attacks are on the rise, and the consequences can be devastating. Avast Pro Antivirus 2023 includes a Ransomware Shield that prevents unauthorized access to your files, giving you peace of mind that your important data remains under your control.
Email Shield: Cyber threats often infiltrate your inbox, but Avast Pro Antivirus 2023's Email Shield scans all incoming and outgoing emails for malware and other threats. Your communication remains secure, and you won't inadvertently spread malware to friends or colleagues.
Behavior Shield: Some malware can be hard to detect by traditional methods. Behavior Shield steps in by monitoring the behavior of your applications and proactively blocking any suspicious activity. It ensures that no threat goes undetected.
Sandbox Technology: Curious about a new application but wary of its origins? Avast Pro Antivirus 2023 offers a sandbox environment where you can safely test suspicious files or applications without risking your PC's security.
Password Manager: Remembering complex passwords for all your online accounts can be a hassle. Avast Pro Antivirus 2023 includes a password manager that securely stores your login credentials, making it easy to access your favorite websites while maintaining your online security.
Wi-Fi Inspector: Public Wi-Fi networks can be breeding grounds for cyber threats. Avast Pro Antivirus 2023's Wi-Fi Inspector scans your network for vulnerabilities, ensuring that you're not exposing your PC to unnecessary risks.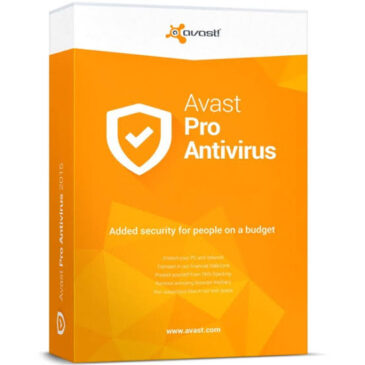 Why Buy from www.CheckKeys.com?
At www.CheckKeys.com, we don't just provide you with the Avast Pro Antivirus 2023; we offer a complete package that guarantees your satisfaction and peace of mind.
Money-Back Guarantee: Your satisfaction is our top priority. If for any reason you're not completely satisfied with your purchase, we offer a hassle-free money-back guarantee. No questions asked.
Genuine Product Key: When you purchase Avast Pro Antivirus 2023 from us, you can rest assured that you're receiving a genuine product key. Counterfeit keys can expose your PC to risks, but we only provide authentic, legitimate keys.
Fast Product Activation: Time is of the essence when it comes to protecting your PC. With Avast Pro Antivirus 2023 from www.CheckKeys.com, you'll experience lightning-fast product activation. Your digital fortress will be up and running in no time.
Fast Email Delivery: We understand the urgency of securing your PC. That's why we guarantee fast email delivery of all orders. You can expect your product key and instructions within 2 to 24 hours of your purchase.
24-Hour Customer Support: Got questions or need assistance? Our dedicated customer support team is available 24/7 to provide you with expert guidance and solutions. Your peace of mind is our priority.
Act Now and Secure Your Digital World!
The digital realm is a battlefield, and your PC is on the front lines. Don't wait for the next cyber threat to strike; take proactive measures to protect yourself. Avast Pro Antivirus 2023 is your digital guardian, and www.CheckKeys.com is your trusted source for this powerful protection.
With our money-back guarantee, genuine product key, fast product activation, fast email delivery, and round-the-clock customer support, there's no reason to delay. Act now and secure your digital world with Avast Pro Antivirus 2023. This unbeatable offer won't last forever, so make your purchase today and experience the peace of mind that comes with top-notch digital security. Your PC and your data deserve nothing less.