Nuance PDF Converter Professional Overview
Unlock the Power of Nuance PDF Converter Professional 8 - Your All-in-One PDF Solution
In today's fast-paced digital world, efficiency is the key to success. When it comes to handling documents, PDFs are the go-to format for sharing and preserving content. However, not all PDF solutions are created equal. Enter Nuance PDF Converter Professional 8, a game-changing digital tool that empowers you to take control of your PDF files like never before. At CheckKeys.com, we understand the importance of offering you top-notch digital products, and Nuance PDF Converter Professional 8 is no exception. With a plethora of features tailored to streamline your document management needs, this software is your ticket to success.
Why Nuance PDF Converter Professional 8?
Imagine a world where dealing with PDFs is a breeze. No more struggling with compatibility issues, tedious editing, or security concerns. Nuance PDF Converter Professional 8 brings you a seamless experience that elevates your document management to a whole new level. Let's dive into the impressive features that make this software a must-have for professionals and individuals alike.
Superior PDF Conversion: Converting documents to PDF format has never been this easy or efficient. With Nuance PDF Converter Professional 8, you can effortlessly transform a wide range of file types into PDFs without losing any formatting or data. Whether you're converting Word, Excel, PowerPoint, or other popular formats, this software ensures impeccable results.
Edit PDFs with Precision: Say goodbye to the hassle of sending documents back and forth for revisions. Nuance PDF Converter Professional 8 lets you edit your PDFs with remarkable ease. Make changes, add comments, or highlight important sections effortlessly. It's like having a virtual red pen at your fingertips, allowing you to craft perfect documents every time.
Secure Your Sensitive Data: In today's world, data security is paramount. Nuance PDF Converter Professional 8 enables you to protect your PDFs with robust encryption and password features. Keep your confidential information safe from prying eyes, ensuring that only authorized individuals can access your documents.
Efficient Scanning and OCR: Need to digitize physical documents? Nuance PDF Converter Professional 8 includes advanced scanning and Optical Character Recognition (OCR) capabilities. Transform paper documents into searchable and editable PDFs, making it easier than ever to manage your paperwork.
Streamlined Collaboration: Collaboration is a breeze with Nuance PDF Converter Professional 8. Share documents, collect feedback, and streamline workflows effortlessly. Its integration with popular cloud services ensures that your team can access files from anywhere, fostering seamless collaboration.
Create Interactive PDF Forms: Designing and distributing forms can be a headache, but not with Nuance PDF Converter Professional 8. You can create interactive forms quickly and easily, allowing your recipients to fill out information digitally. This feature is perfect for surveys, applications, and other data collection needs.
Batch Processing: Time is money, and Nuance PDF Converter Professional 8 respects that. The batch processing feature lets you convert, edit, and organize multiple PDF files simultaneously, boosting your productivity and saving you valuable hours.
Easy Document Management: Searching for specific information within lengthy PDFs can be tedious. This software offers advanced document management tools, including indexing and metadata editing. Find the content you need swiftly, making your work more efficient.
Integration with Popular Software: Nuance PDF Converter Professional 8 seamlessly integrates with the tools you already use. Whether you prefer Microsoft Office or other productivity suites, this software ensures compatibility, allowing you to work with ease.
Enhanced Annotation Tools: Highlight, underline, or add comments to your PDFs effortlessly. Nuance PDF Converter Professional 8's annotation tools make it easy to emphasize key points, making your documents more engaging and informative.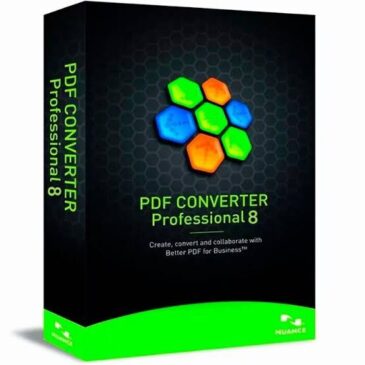 The Time to Act Is Now
Now that you've had a glimpse of the incredible features that Nuance PDF Converter Professional 8 brings to the table, it's time to take action. At CheckKeys.com, we're offering this extraordinary software at an unbeatable price, but remember, this is a limited-time offer. Don't miss out on the opportunity to revolutionize your document management workflow and increase your efficiency.
We understand that when it comes to purchasing digital products, trust and reliability are crucial. That's why CheckKeys.com guarantees you:
Money-Back Guarantee: We stand by the quality of our products. If you're not completely satisfied with Nuance PDF Converter Professional 8, we'll refund your purchase, no questions asked.
Genuine Product Key: Rest assured, when you purchase from CheckKeys.com, you're receiving a genuine product key that will activate your software without any issues.
Fast Product Activation: Time is of the essence, and we understand that. With our fast product activation process, you'll be up and running with Nuance PDF Converter Professional 8 in no time.
Swift Email Delivery: Your digital product will be delivered to your inbox within 2 to 24 hours of placing your order. No more waiting around for physical shipments.
24-Hour Customer Support: Have questions or run into any issues? Our dedicated customer support team is available 24/7 to assist you.
Act Now, Transform Your PDF Experience
The digital landscape is constantly evolving, and efficient document management is more critical than ever. Nuance PDF Converter Professional 8 equips you with the tools you need to stay ahead of the game. With features designed to enhance your productivity, security, and collaboration capabilities, this software is your secret weapon for success.
Don't wait! Grab your copy of Nuance PDF Converter Professional 8 today and experience the difference for yourself. Join the ranks of satisfied customers who have unlocked the true potential of their PDF documents. Remember, this incredible offer won't last forever. Invest in your digital future and seize the opportunity today at CheckKeys.com.